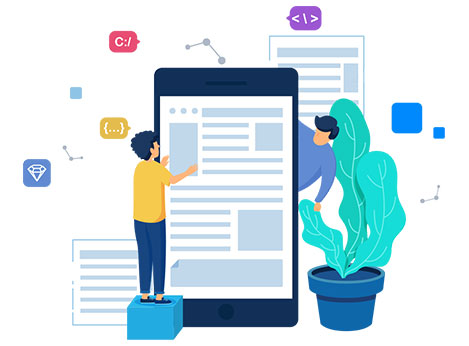 Give Your Applications Features Right for Your Business

---
Nothing is perfect in this world. But our skilled application developers can craft and code powerful applications that are perfect fit for your process and serve your expectations well. 
We can add a splash of convenience and precision to your process with our custom-built feature-rich web and mobile applications. The programs we develop for your end-users will add value to their life and bring them closer to your brand, boosting your ROI. 
Being a trusted custom software application development service provider, DevelopersIQ offers tailored, responsive, scalable, and easy-to-integrate applications that help you save your cost and remain operational all the time.  
No matter if you are a small or large organization, we can conceptualize, design, and develop custom applications for a specific set of audience, features, goals, and industries.