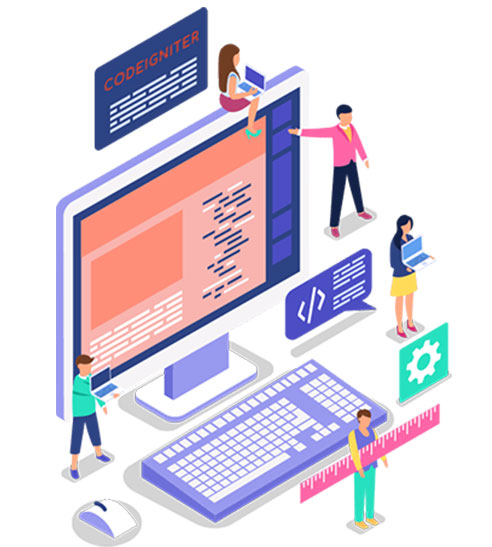 CodeIgniter Development Solutions

---
Leverage the experience of our CodeIgniter developers and the power of MVC Architecture-based CodeIgniter Framework to create secure and functional websites and apps for your business and end-users. 
Our CodeIgniter solutions offer ease-of-use and cost-efficiency, along with unparalleled safety, precision, and speed. We deploy popular dynamic features to create result-oriented, intuitive, powerful web experience for you and your users. 
Being a trusted CodeIgniter development service provider, DevelopersIQ ensures that the websites and apps we design and code abide by the rules and regulations applicable within the industry. 
Due to our years of experience and knowledge of MVC and CodeIgniter development modules, we are able to deliver customized solutions for your exact business requirements in a transparent and timely order. 
We believe in delivering quality. To meet this very objective, we have a large team of CodeIgniter testing developers to measure the accuracy and functionality of applications we develop at each stage.